The Jakarta Light Rail Transit (Jakarta LRT) is already gone public for massive trial. The massive transportation system is aggressively developed in Jakarta, the capital city of Indonesia. It is being implemented by the Jakarta Provincial Goverment. The first phase of LRT spans 5.8 kilometers from Kelapa Gading, North Jakarta, to the Jakarta International Velodrome in East Jakarta and will eventually be linked to Jakarta, Bogor, Depok and Bekasi. The first phase of the greater Jakarta projects consists of three routers, Bekasi-Cawang, Cawang-Cibubur and Cawang-Dukuh Atas, with the total length of 44 kilometers.
WESTERMO Managed Ethernet Switch Lynx L110-F2G, Tough Product for Building Automation System
To fulfill automation needs at LRT stations, a controller Logic (PLC) function is needed for each connected device / sensor that can be controlled and retrieved data. The best way to support this mission-critical system, is to deploy industrial switches with redundant functions. The switches will be the main infrastructure backbone for communication between the PLC and the server. Reliability and fault free operation are a prerequisite in this market as a company's entire production can be put at risk should the network fails. Robust Industrial Data Communications is the solution.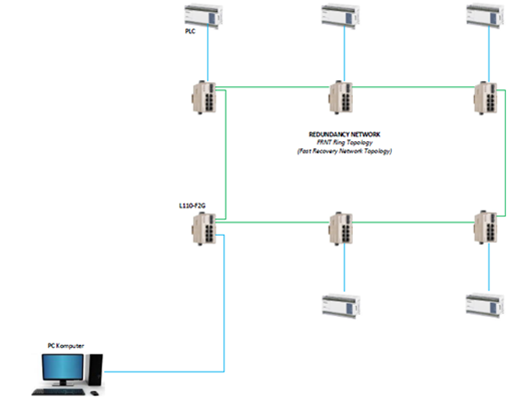 Our Customer is very satisfied with the quality of Westermo's products. Based on previous project's experience, they find Westermo managed switch extemely reliable and easy to manage in a large implementation.